Magnolia Copycats – Get the Joanna Gaines Look… But for Half the Cost!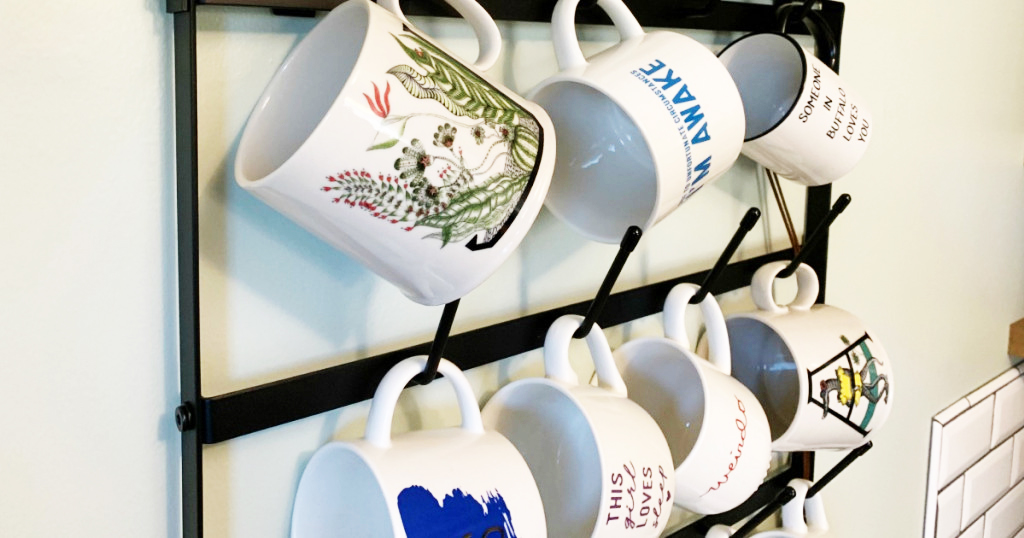 Love everything farmhouse?
So do we! And you probably already know that Magnolia Market basically has all the dreamy decor your home craves. Except, the Joanna Gaines-owned store (and everything in it) comes with a pretty hefty price tag. That's why I'm so excited to share all of these popular Magnolia copycats I found online so you can get the farmhouse look you want, for way less!
1. Magnolia wreath
Magnolia Wreath (left) – $98
Kirkland's Magnolia Leaf Wreath (right) – $24.74

I love this popular copycat find. Why pay over $100 for the Magnolia wreath when you can scoop one up for almost $80 LESS at Kirkland's and still get the same look on your gorgeous front door?
Hip Tip: If you're crafty, make this DIY Magnolia wreath!
2. Throw pillow
Magnolia Charcoal Joslin Pillow, large (left) – $82 – SOLD OUT
Bed Bath & Beyond Chloe Square Throw Pillow, Natural (right) – $25
I'm loving the texture on these beautiful tufted pillows, but for almost $60 less (and an additional 20% off if you use a Bed Bath and Beyond coupon), you can scoop up an almost identical throw pillow for your living room the next time you head to the store.
3. Metal mug rack
Magnolia "Cups for Days" Rack (left) – $98 – SOLD OUT
Amazon Metal Coffee Mug Rack (right) – $87.95

Collin's very own metal coffee mug rack looks identical to the Magnolia one, but it's available on Amazon Prime for more than $10 less! Previously, this metal rack was less than $70, so make sure to keep your eye on major price drops!
4. White vases
Magnolia Ceramic Vera Vase (left) – $48 – SOLD OUT
Target Threshold Decorative Vase, white (right) – $24.99
These white vases are a simple way to display all of your favorite floral arrangements. For almost half the cost, I'm loving the option at Target way more!
5. Scalloped wall shelf
Magnolia Wood Scalloped Edge Shelf (left) – $84 – SOLD OUT
Overstock American Art Decor Scalloped Wood Rustic Hanging Wall Shelf (right) – $56.99
Scalloped edges are so trendy right now, but these shelves look timeless and beautiful. You could even do a little DIY and stain the Overstock option with gold to match the more expensive Magnolia shelf!
Check out these amazing copycat finds from Pottery Barn!