This Knife & Cutlery Cleaning Brush is Genius & Only $6.79 on Amazon Right Now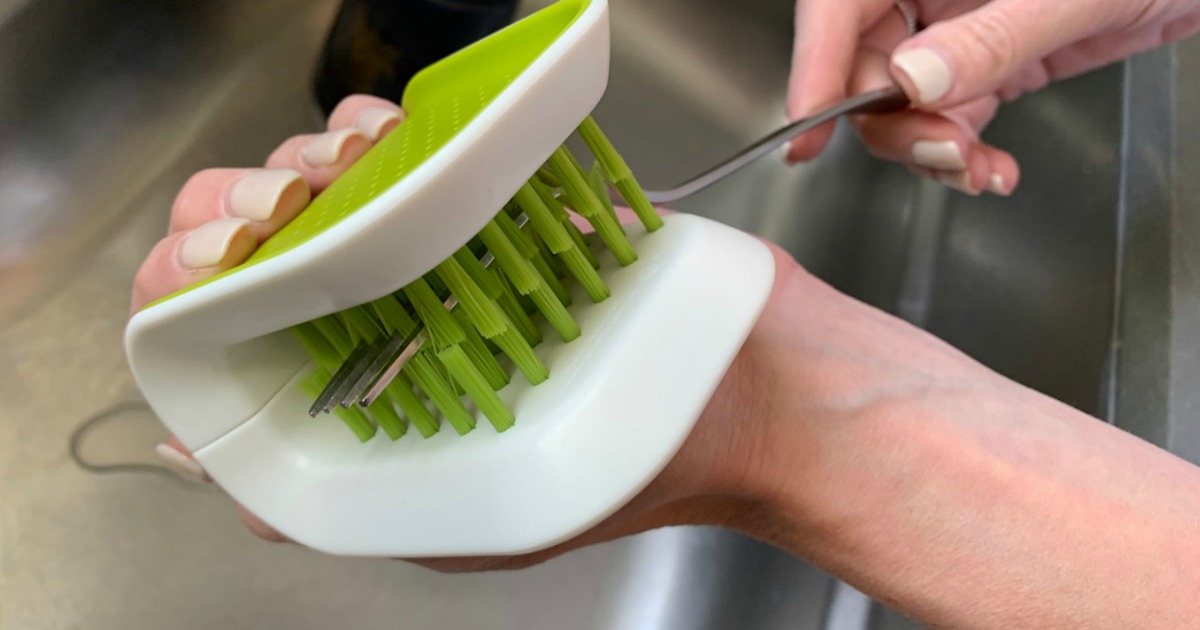 This Joseph Joseph gadget is amazing!
Tired of cleaning stuck on food from sharp knives and cutlery? Meet the BladeBrush! Made by Joseph Joseph, this unique kitchen gadget allows you to clean both sides of a utensil at once, speeding up your time spent at the sink.
Even better, the Joseph Joseph BladeBrush helps keep your fingers away from any sharp edges, making your evening dish washing routine safer. It is perfect for people who do not have a dishwasher, and also for those who want to have the kiddos help out with this daily chore.
The Joseph Joseph BladeBrush has a textured grip that prevents your hands from slipping while wet. And when you are done, just place the brush on the side of a dish rack or over the edge of the sink to dry! Easy peasy to both use AND clean!
If you're putting together a gift basket for an upcoming wedding or your college kiddo that is about to head off to college, this would definitely be a welcome addition to include.
"This is literally the BEST gadget for removing all of that stuck on grime from utensils! You can just slide forks, knives, cheese graters, and more inside and it gets everything removed quickly and is easy to clean and wash after use. It is great if you don't have a dishwasher too. It is definitely a magical little gadget!" – Collin

Joseph Joseph BladeBrush Knife and Cutlery Cleaning Brush $8.49
Clip the $1.70 off digital coupon
Opt to Subscribe & Save (up to 5% off + free shipping)
Final cost $6.79 shipped or $6.37 shipped (5%)!
Note that unlike typical Subscribe and Save orders, no additional discount will be given unless you have five or more subscriptions. However, you will still receive free shipping.
We Are Obsessed With This Roll Up Kitchen Drying Rack, Too!