Prevent Crumbs From Falling into the Gap Between Your Countertop & Oven With This Gadget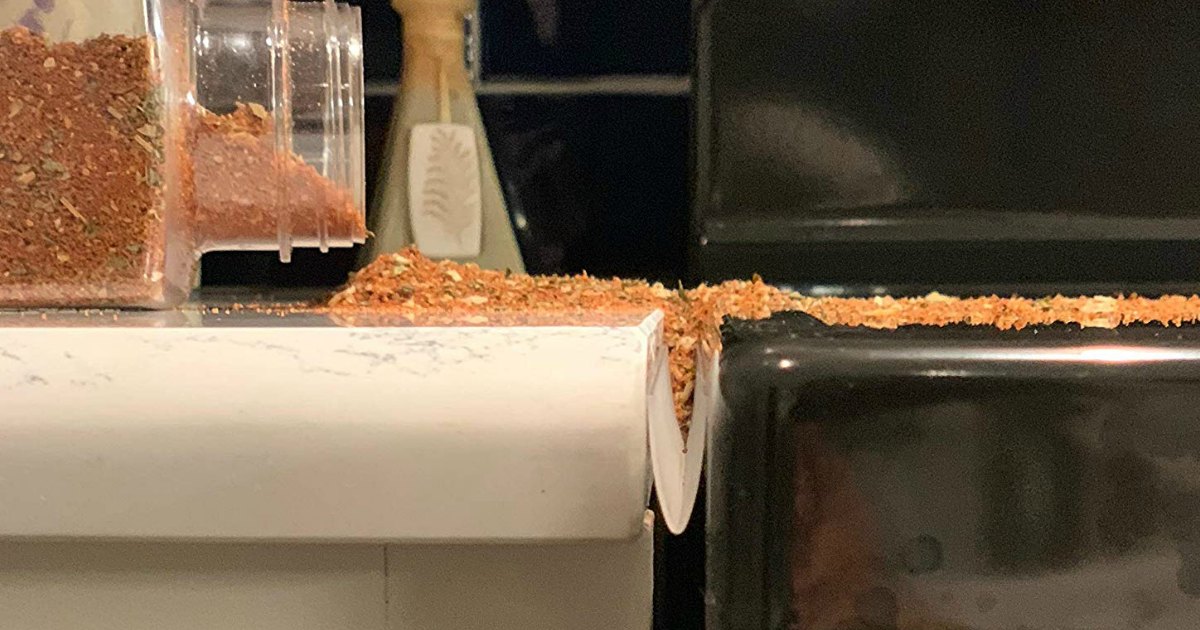 Clean up should be breezy, not crumby!
If you're looking for a way to prevent debris and crumbs from falling into the gap between your oven range and countertop or you're tired of having coins and papers fall between your washer and dryer set up then you've come to the right place.
While there are several different types on the market, essentially all of the following strips we're sharing below will easily fit in all of those tough, hard to reach spaces. They'll catch crumbs, sticky messes, gunk, papers, coins, and will be just the simple solution you need to help bridge the gap!
1. Range Kleen Silicone Kleen Seam 1-pack
Buy it at Walmart | Bed Bath & Beyond | $6.44-$6.99 each
Prevent debris and crumbs from getting into the gap between your oven range and countertop with the Silicone Kleen Seam. This handy strip makes problematic areas like this easier to clean.
2.The Crumb Catcher 2-Pack
Buy it on Amazon | $14.95

The Crumb Catcher is a must-have kitchen gadget. Catch the crumbs between your stove and countertop with our sleek stove gap filler that is easy to install and self-suspends between the gap. The best part? You won't even know it's there.
3.Linda's Silicone Counter Gap Cover 2-Pack

Buy it on Amazon | $10.95
These Oven Gap Guards are made from 100% heat-resistant food-grade silicone, designed to withstand temperatures of up to 446F (230C). Plus, they are dishwasher safe and easy to wipe clean with just water!
Check Out Our Kitchen Gas vs. Electric Cooktop Debate!