Photo Deals
With Hip2Save's photo deals you can turn your snapshots into special gifts and keepsakes in a couple of clicks. We've rounded up the best photo deals we could find to help you make the most of your memories. We've got coupons for printing pictures, discount photo gifts, photo sales, and much more.
---
While taking beautiful photos has never been easier, it's somewhat paradoxical that we seldom revisit our images after the initial click. If you're like most of us, your memories are more than likely gathering digital dust on your phone or laptop. Well my friend, that's about to change!
---
In addition to the savings, the great thing about these discount photo printing offers is that you get to enjoy those memories again and again. Why leave them to languish in the digital outback when they can be front and center in your home?
---
Take advantage of these picture printing specials, coupons, promo codes, and freebies, to transform your bare walls into something you'll want to gaze at all day long. There's no need to limit yourself to hanging your pictures up, though. We also share the latest sales on photo books, canvases, calendars, photo prints, and more! Just think of the gifts you can make for everyone!
---
Remember to check back often for the latest photo specials, because we're always adding new ones. One surefire way to make sure you don't miss out is to download our
Hip2Save app
. Oh, and don't leave before clicking the links below for some of the best photo print deals around! We think you'll agree that they're all pretty awesome!
---
---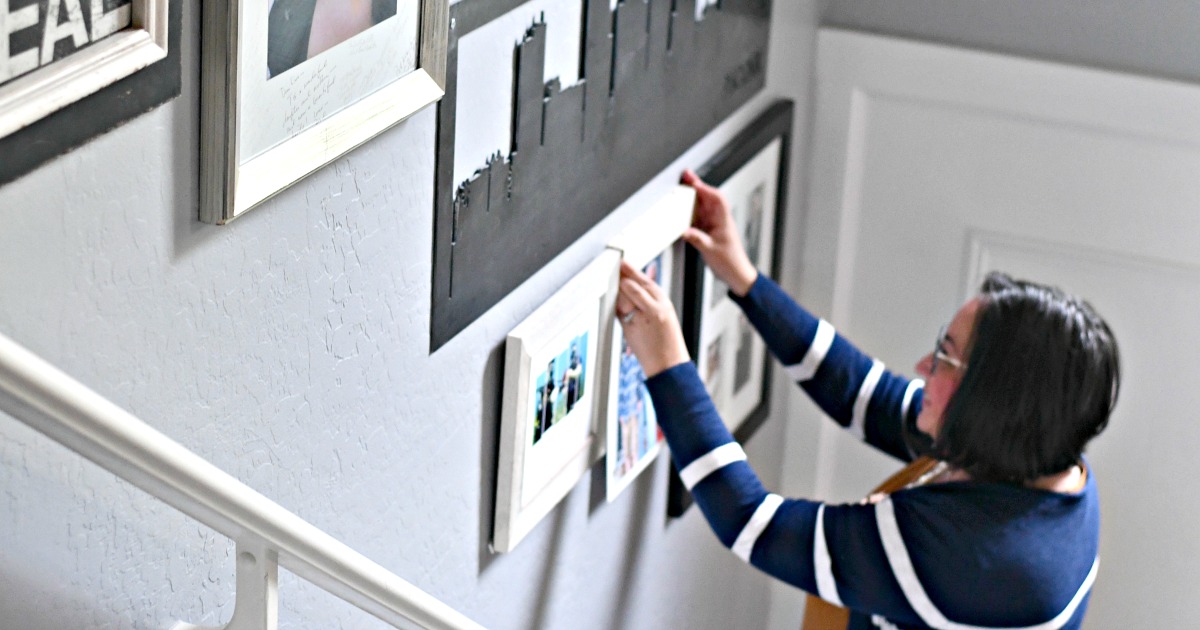 Need help designing a photo gallery wall?
Creating your own gallery wall does not have to be stressful! In fact, it's one of my favorite ways to personalize and add style to a home's decor in big or small spaces, and at any budget. A great gallery wall can be such a fun focal point—a special curation of all your favorite photos, signs, and meaningful collections.
---
Below, I share four different examples of gallery walls I have personally installed in my home. Here are my tips for getting a similar look!
---
1. Staircase Photo Gallery Wall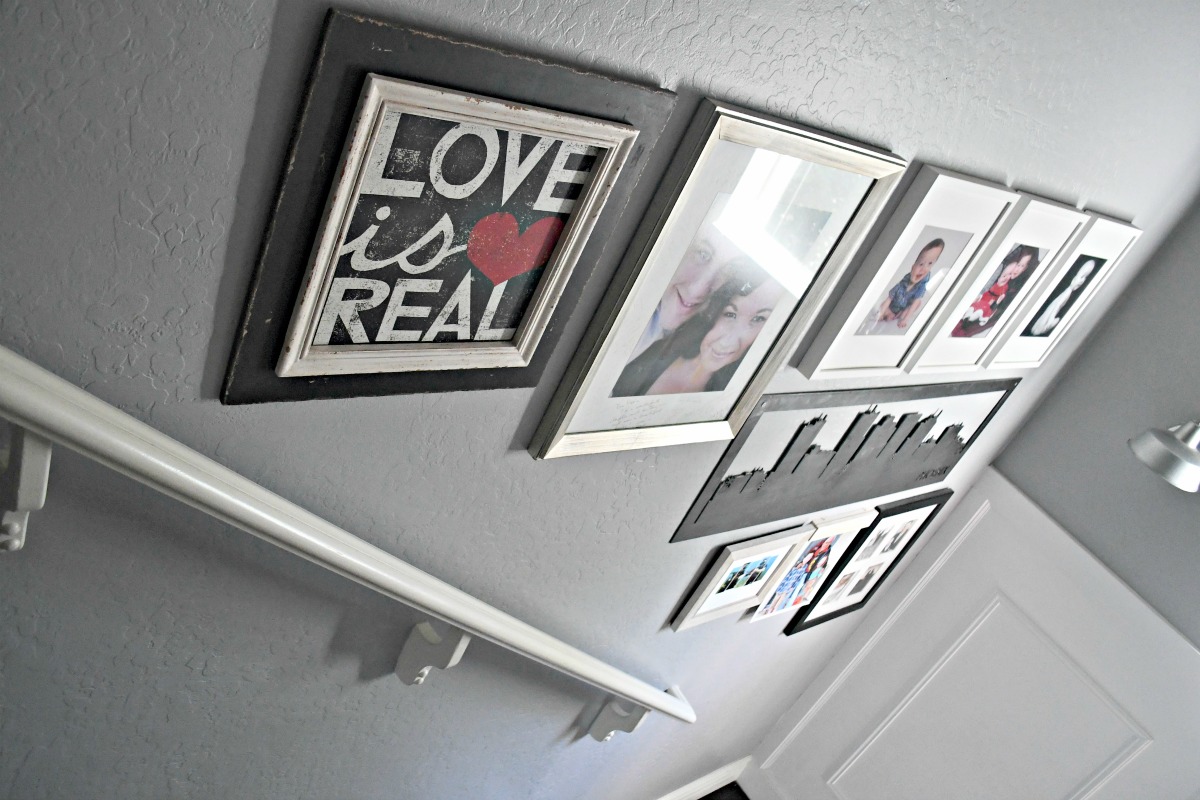 A great way to start designing a staircase gallery is to find a focal point and color scheme. In this example, I wanted my focal point to be the large black metal sign, which anchors the rest of the pieces. I hung three pieces directly above the sign and below it. I didn't stay with the same color frames, but they are all pretty neutral.
---
Hip Tip: Before getting out the hammer and nails, it's smart to build a layout first using craft paper and tape. Trace an outline all of your items on paper, cut them out, and tape the paper shapes on the wall to get an arrangement you're satisfied with beforehand. This will save time and avoid you knocking a zillion holes in the wall.
---
2. Grid Gallery Photo Wall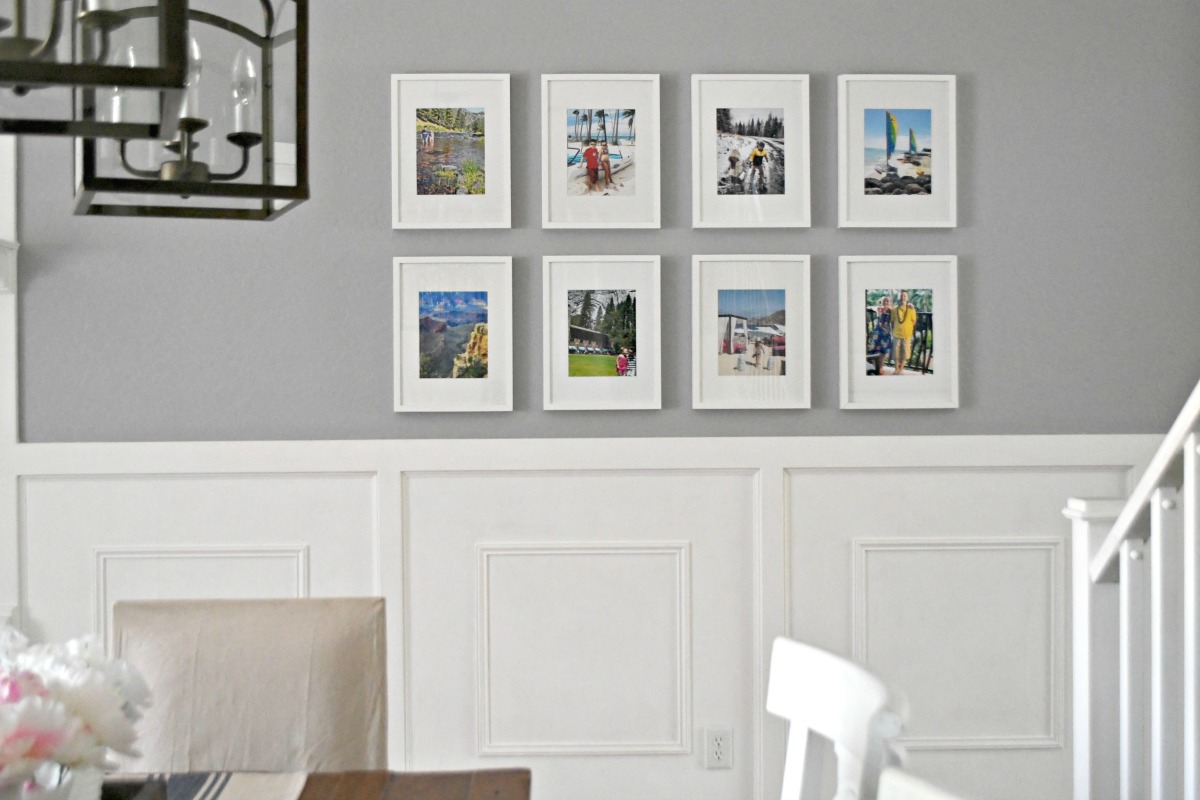 A grid gallery is another timeless classic that looks stunning without spending a ton of money. I used eight
12x16 white frames
from IKEA to display my favorite personal photography from our family travels. When grouped together, they look super fresh and clean. This method is simple, yet it does take some extra measuring (and math) to get that grid aligned perfectly.
---
Hip Tip:
If you don't have an IKEA nearby, Amazon has
similar frames
that look just as good.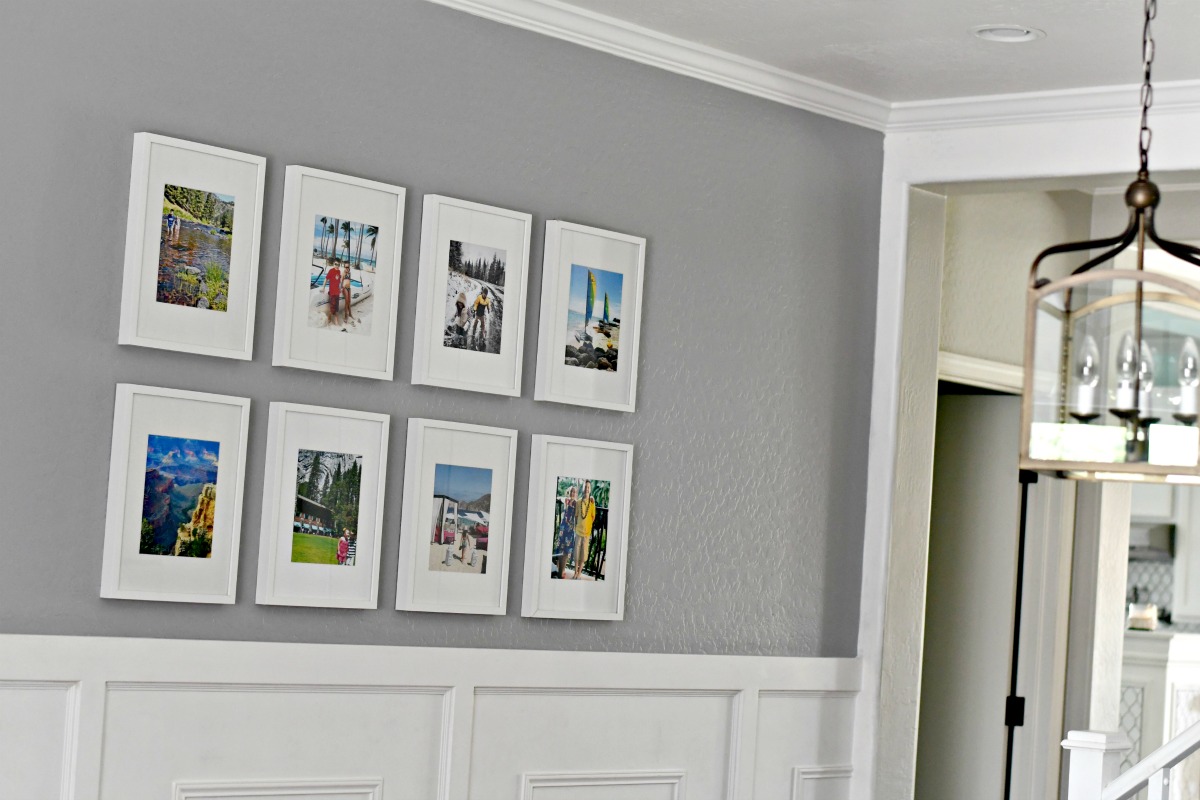 You'll want to first decide on your ideal frame size, how much wall space you'd like in between each frame, as well as the number of frames/rows. Visit
Domino.com
for step-by-step instructions (as we did for this wall). A measuring tape and good level tool are super helpful for this project to get everything straight. We have a
laser level
, and it's so handy for hanging wall decor.
---
Hip Tip:
To keep photos from swaying and moving, consider using a few
adhesive rubber bumpers
on the back of each frame. This will help keep them straight for any type of gallery wall!
---
3. Eclectic Gallery Photo Wall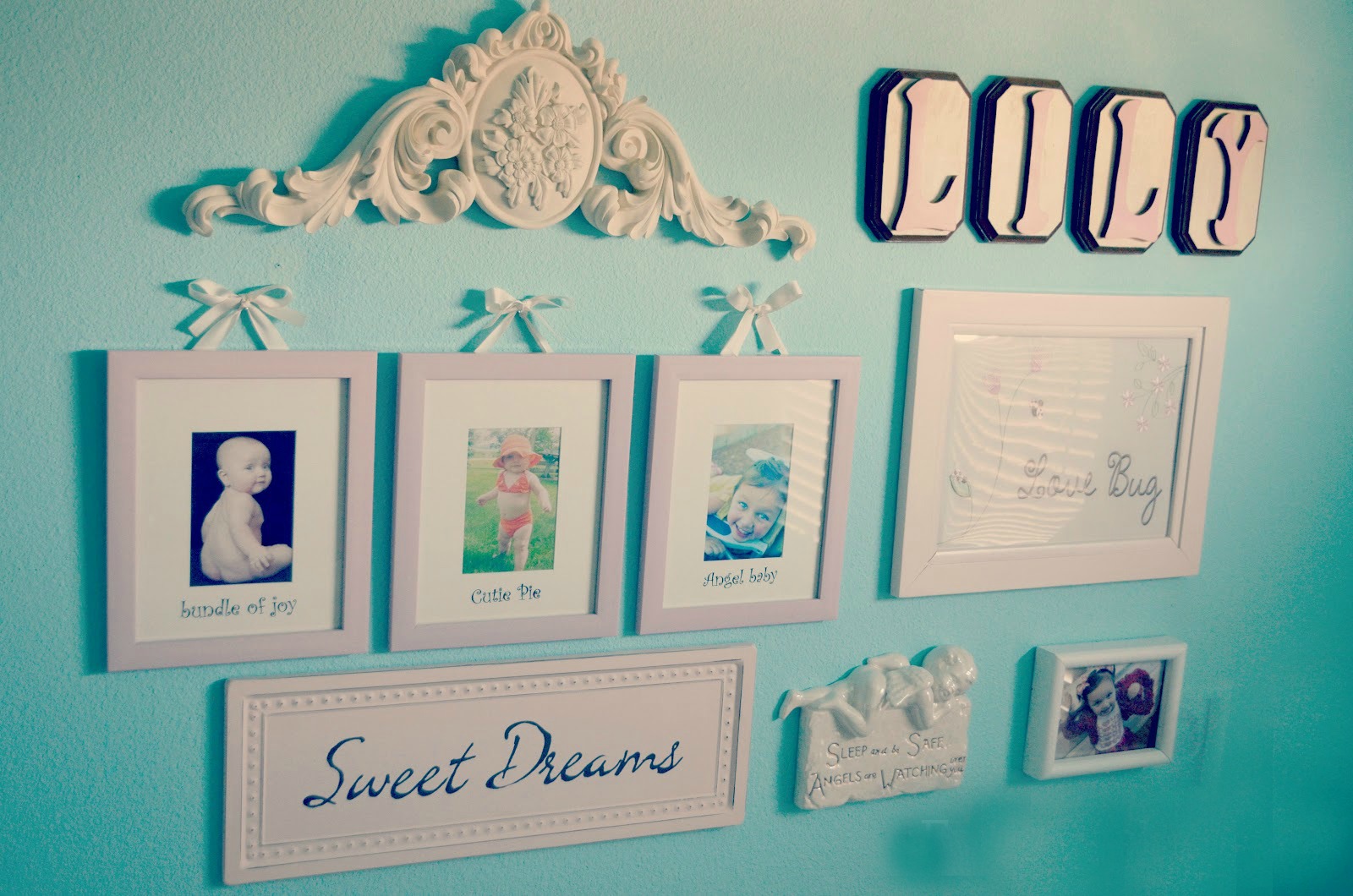 Here's a fun example of using smaller shaped and sized signs, personal photos, and mementos together for a larger, more uniform look. You definitely don't have to use only photos for gallery walls, so feel free to get creative with your decor. This looks like a collection with a combination of plaques, photos, and wall hangings. To accomplish this, I used a
wax paper
 trick I found online and it worked well.
---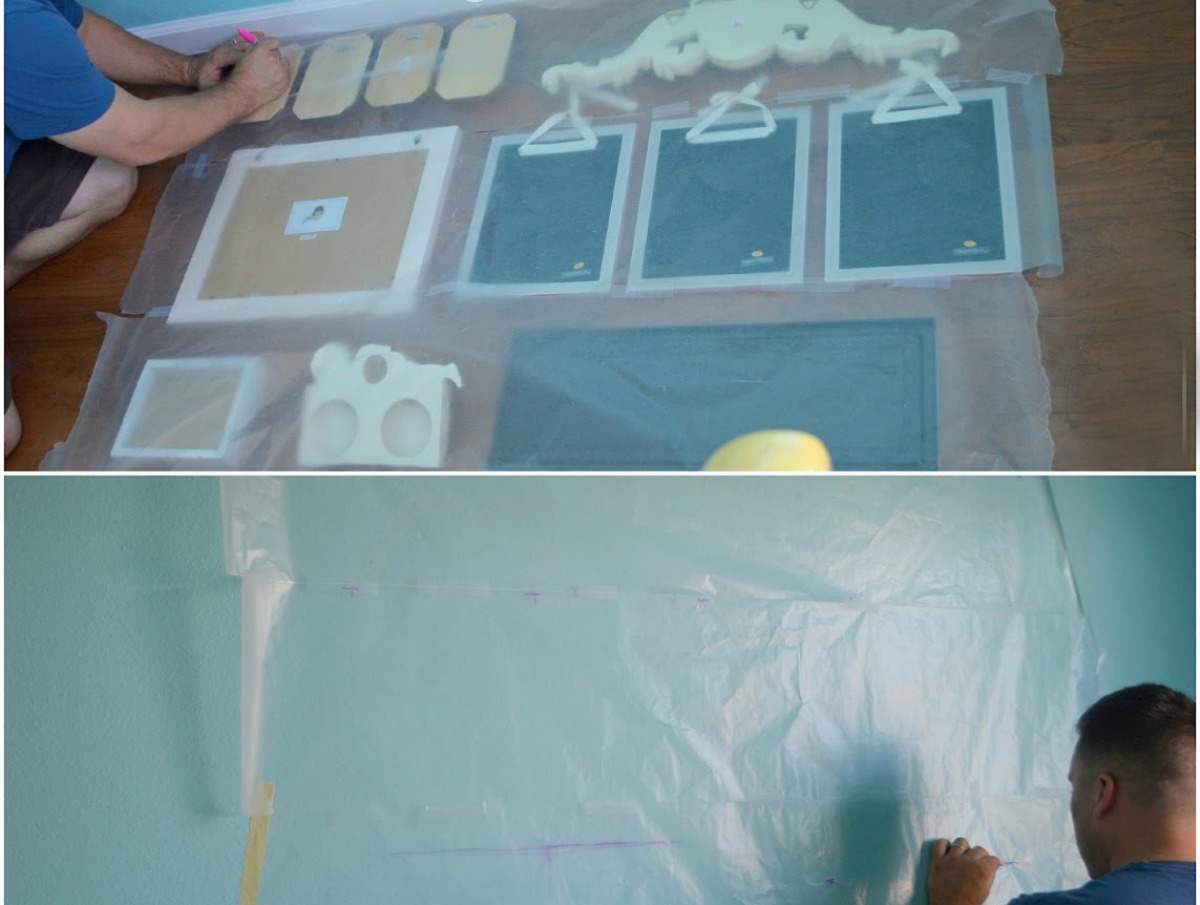 Wax Paper Trick for Hanging a Photo Gallery Wall: 
Figure out your arrangement on the floor and flip the pics over, so the backs are facing up.
Tape several long pieces of wax paper together and mark where the nails should go. The key here is to make sure all the frames are straight and level on the floor using a ruler and level tool. 
Then just tape the large wax paper template to the wall where you want it and knock in your nails.
---
4. Picture Ledge Gallery Wall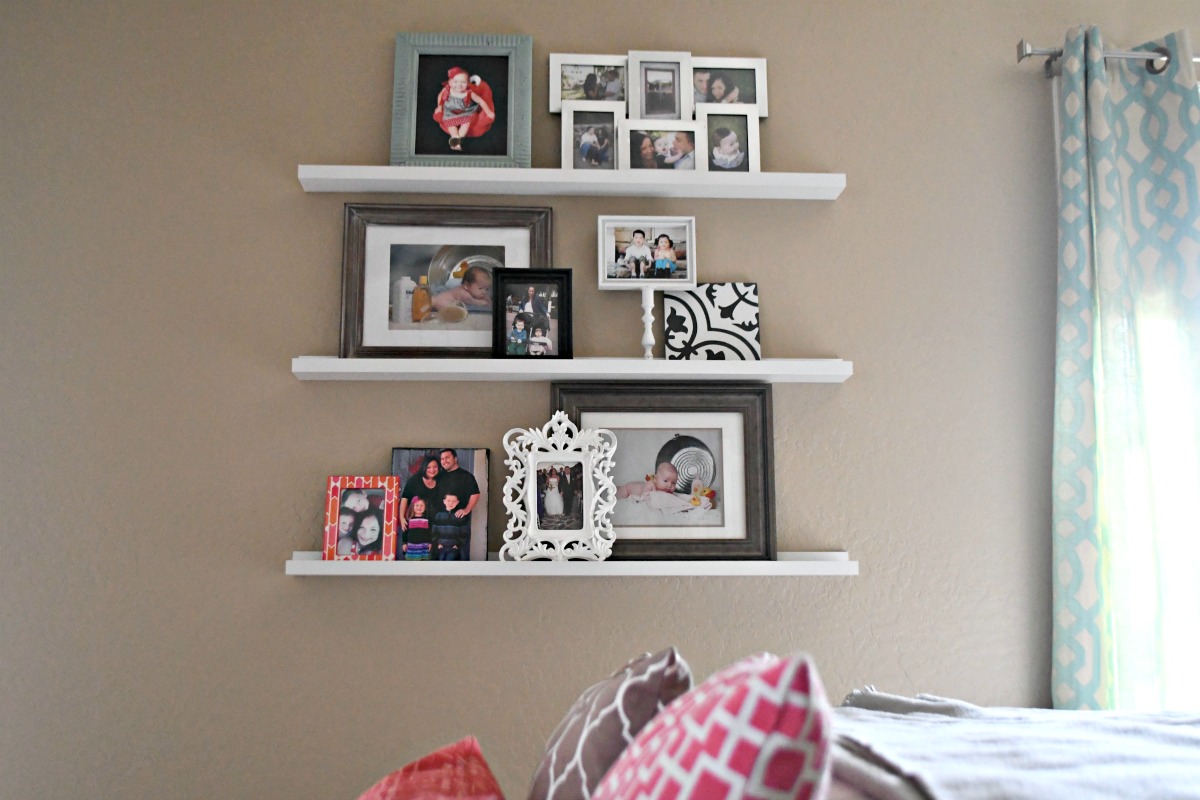 Finally, using picture ledges is probably the easiest gallery wall of all! I use
MOSSLANDA picture ledges
from IKEA, which come in black or white. You can create several rows and then simply change out all the photos and wall decor as desired. If you don't live close to an IKEA, Target.com carries similar
Threshold brand picture ledges
to mine.
---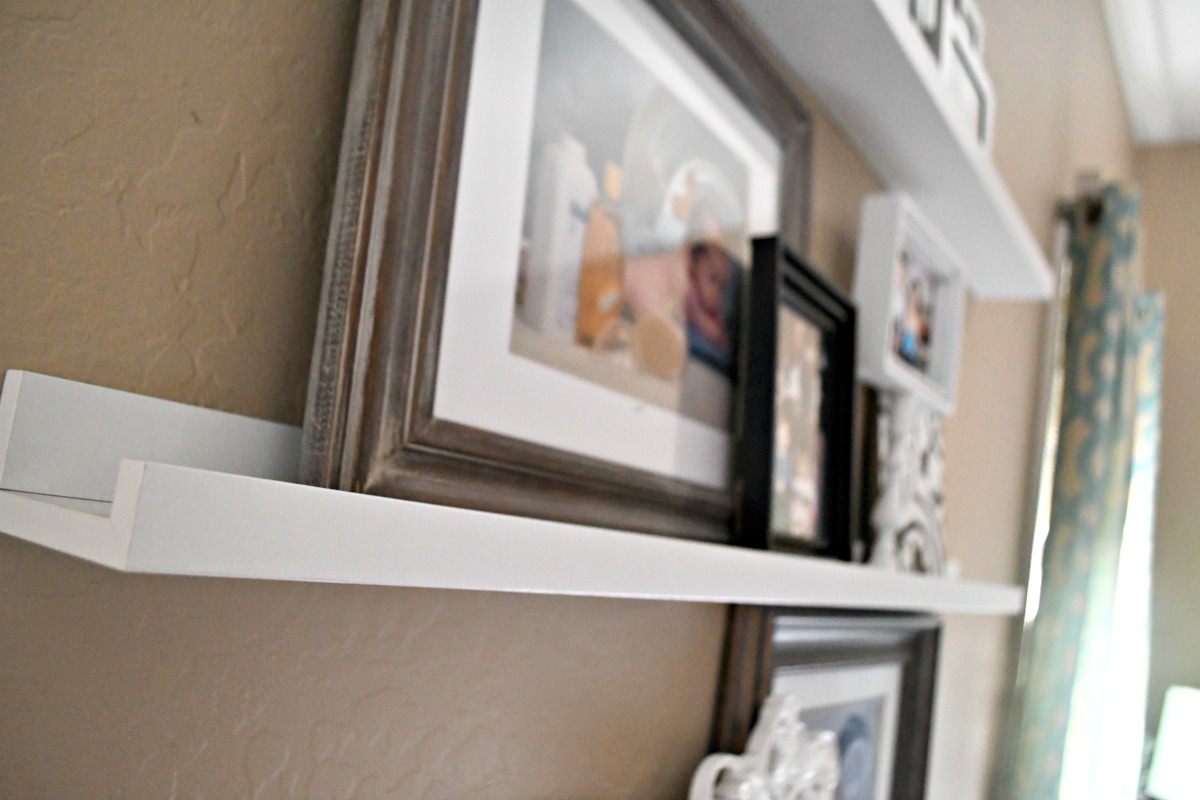 Have so much fun creating your gallery wall! 😍 And be sure to keep checking back for all of the best photo sales, so that you can create your gallery wall on the cheap.