Kohl's Coupons
Here at Hip2Save we share all of the best Kohl's coupons all of the time! Whether you're looking for Kohl's Mystery Coupons, Kohl's Black Friday news, stackable promo codes, or just shopping the sales for shoes, dresses, jewelry, toys, and even Jumping Beans kids clothes, you've come to the right place!
---
We've got all of the hottest Kohl's coupons, promo codes, free shipping offers, and latest sales to help you save big on your favorite brands & merchandise. You'll also find rare discounts for Kohl's cardholders, too!
---
Save BIG at Kohl's!
If you love shopping at Kohl's, you'll love these shopping hacks and tips to help you get the most bang for your buck!
---
1. E

arn $10 Kohl's cash regularly.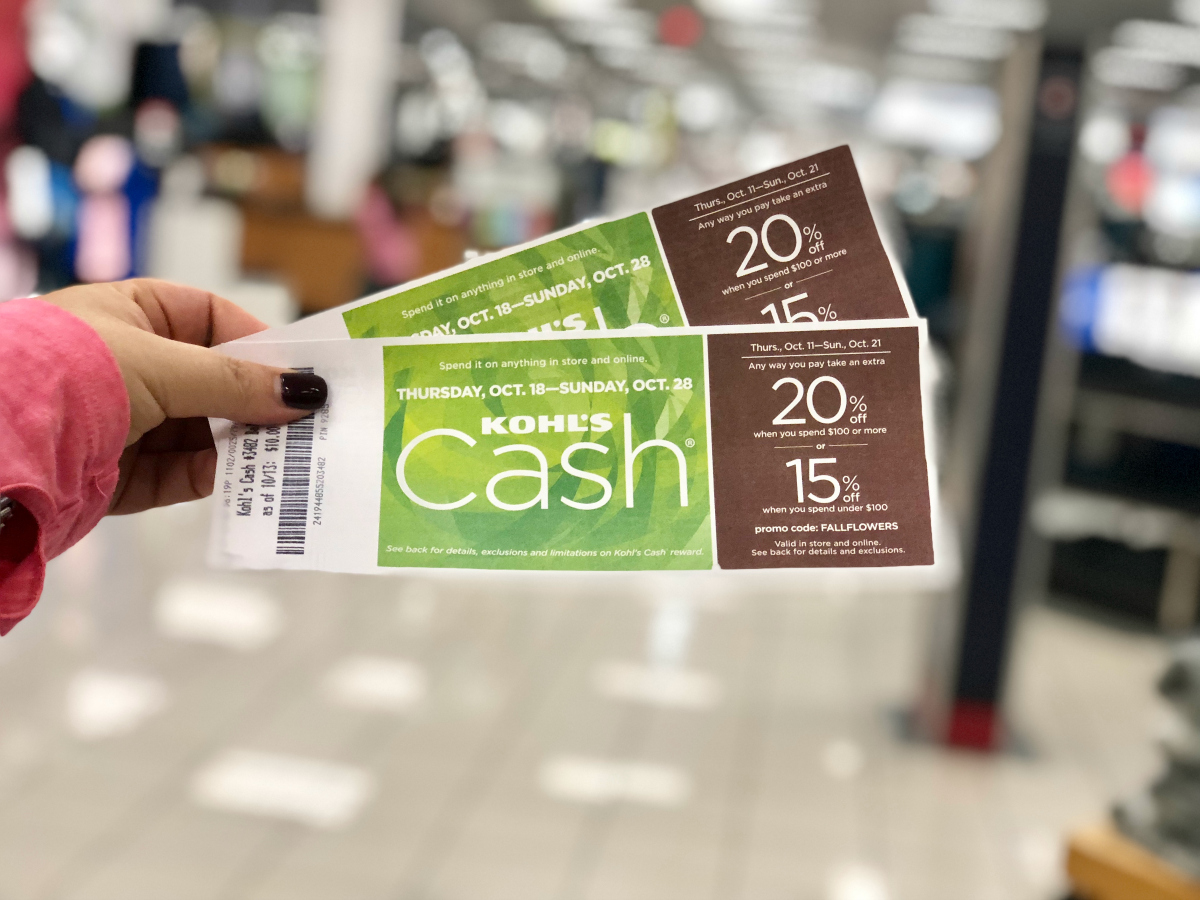 Did you know that Kohl's often offers up promos where when you spend just $50, you'll earn $10 Kohl's cash?! You can then use that Kohl's cash to save big on future purchases and even score free items! And stay tuned as during
Black Friday
they offer up an even HOTTER Kohl's cash promo.
---
2. Don't throw away expired Kohl's cash.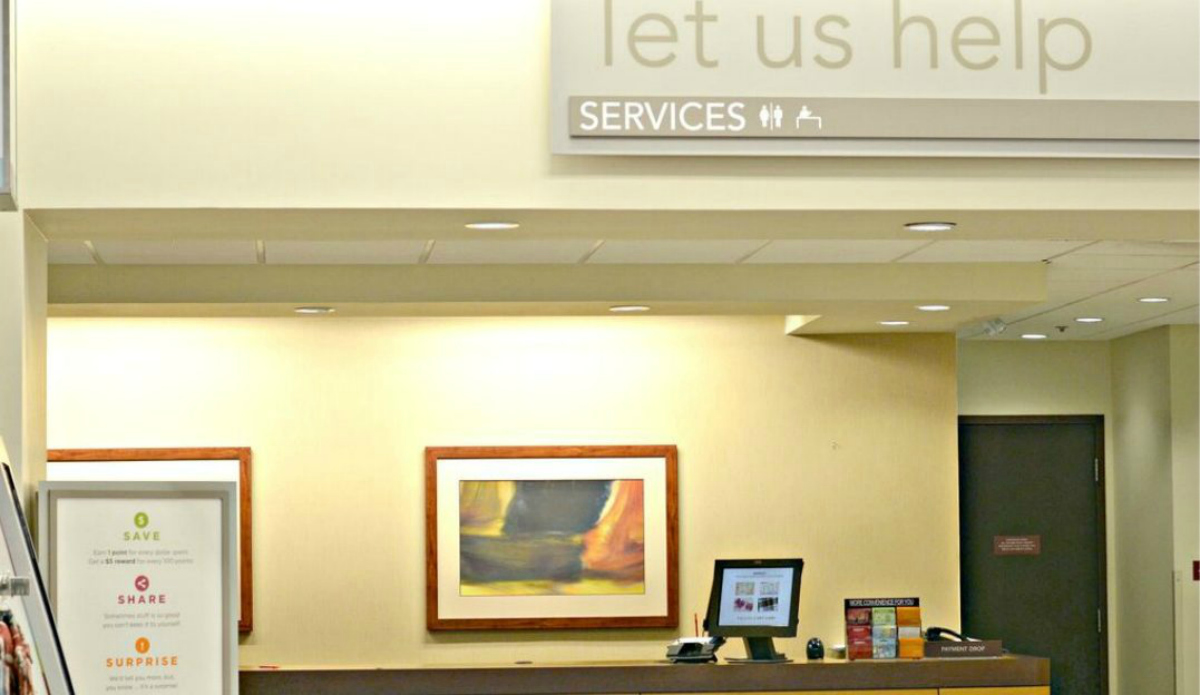 Kohl's offers a 10-day grace period for expired Kohl's Cash, valid in-store only. While an expired Kohl's Cash coupon cannot be applied to a Kohl's.com order, your local Kohl's store will still honor it up to 10 calendar days after the expiration date. Awesome!
---
3. Get 5% back for every $100 you spend.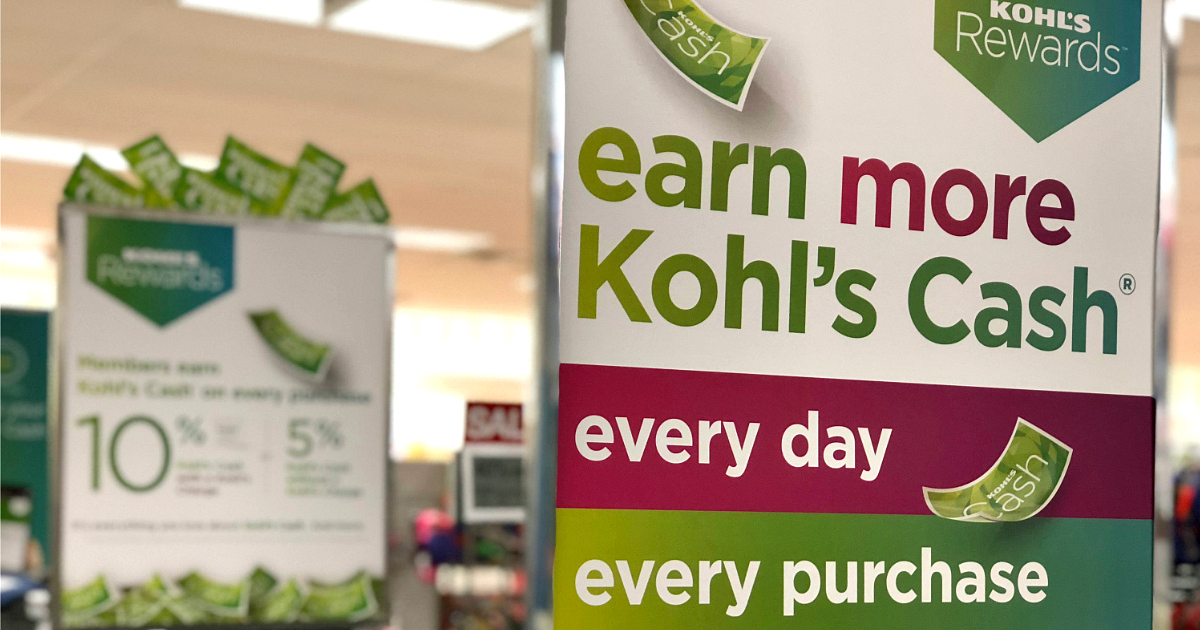 Love rewards? Be sure to
sign up for Kohl's Rewards
(it's FREE!) as you'll receive 5% back on every order (7.5% if you're a Kohl's Cardholder). Plus, you'll get eight
guaranteed
savings offers every year and a special birthday gift, opportunities to earn bonus points and so much more – with some surprises for you along the way! Keep in mind that
Kohl's Rewards-issued Kohl's Cash
is issued once a month.
---
4. Download the free Kohl's app.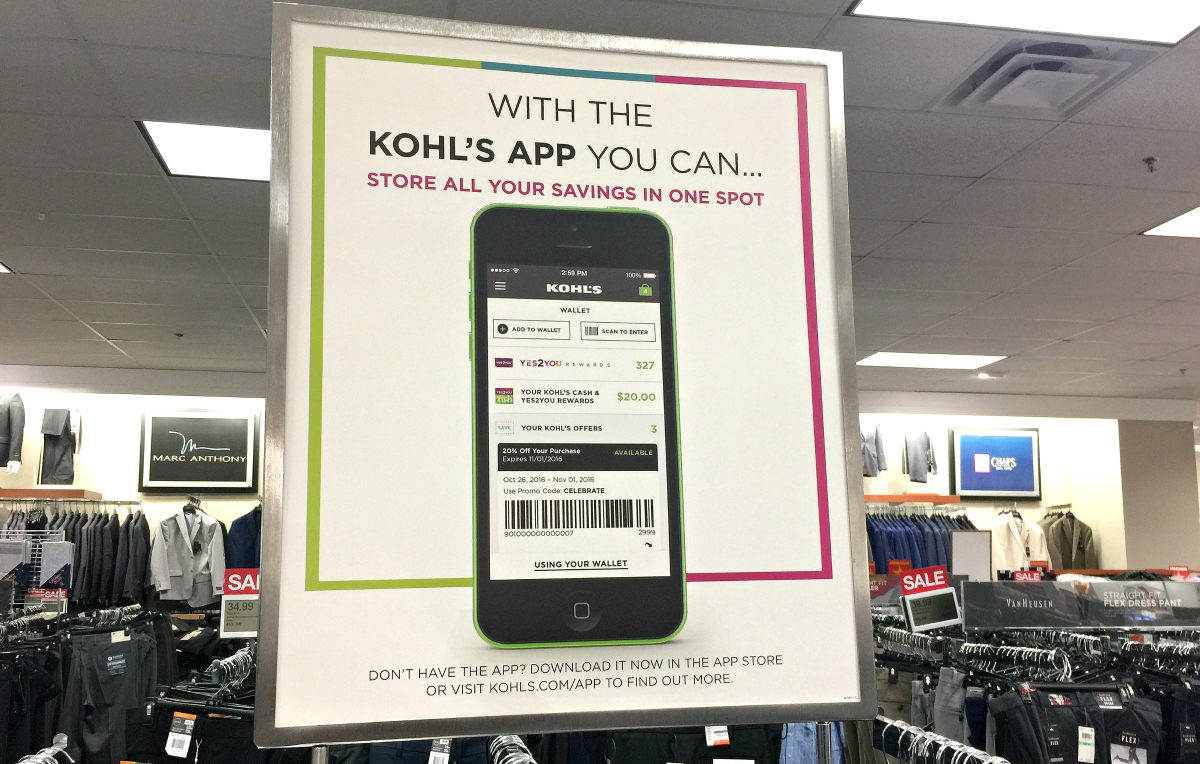 The
FREE Kohl's App
has lots of handy features available! You can store your
Kohl's Cash
&
Kohl's Rewards
in the virtual Wallet, contactless payment option using Kohl's Pay, save coupons within the app, AND use the barcode scanner in-store mode to check prices instead of lugging items to the price checker. Plus, connect to the Kohl's Guest Wi-Fi in-store as you may receive special offers while shopping! If you choose to shop via the
Kohl's App
while you're in-store, you may score FREE shipping, too!
---
5. Watch for mailer coupons.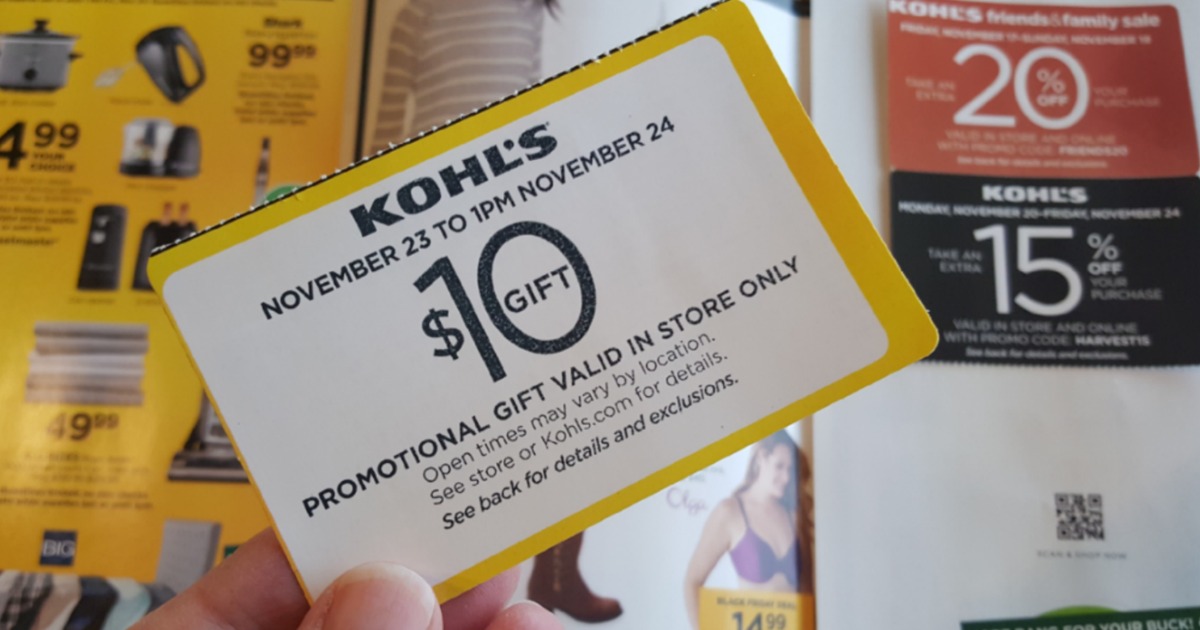 Kohl's
mails out different coupons
to customers throughout the year, but not every customer will receive the same coupon at the same time. On occasion (and usually during the holidays), you may receive a $5 off $5 or $10 off $10 purchase mailer coupon (or other denomination) that can make for FREE items! Plus, Kohl's often mails out coupons to non-Kohl's cardholders in areas where a new store will be opening or has been recently remodeled, but unfortunately, there's no system to know for sure who gets them.
---
6. Shop often? Apply for a Kohl's Charge Card.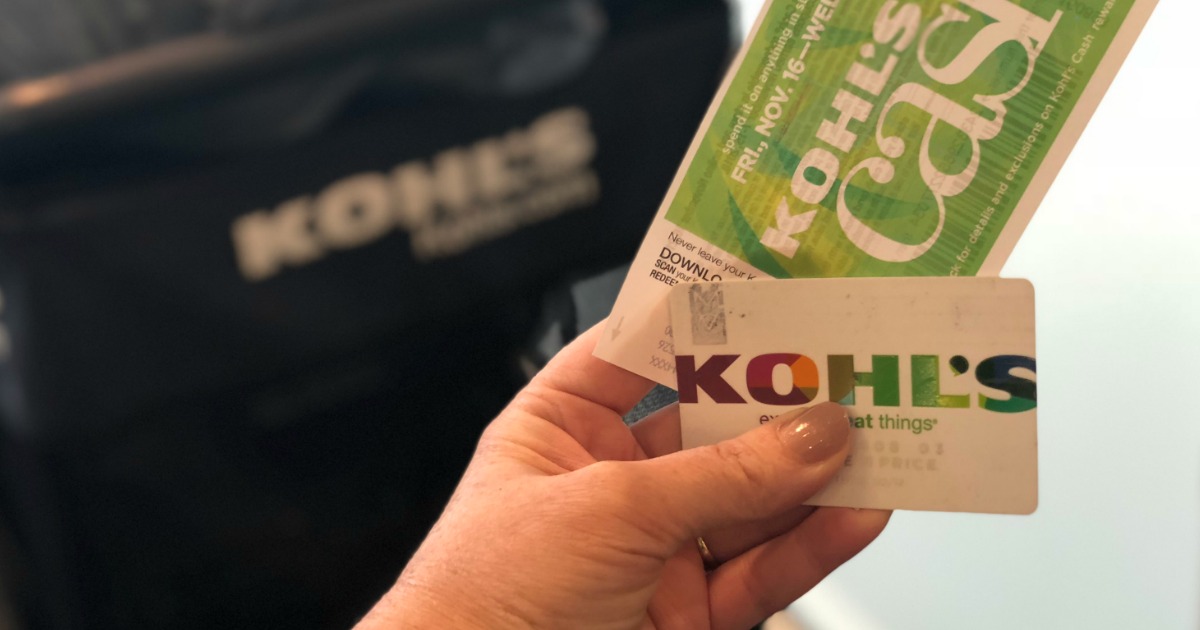 Usually around once a month, Kohl's offers 30% off AND free shipping for
Kohl's Cardholders
(generally non-cardholders can save 15% during this time). If you shop at Kohl's often, consider
signing up for a store card
as you'll receive lots of
exclusive
cardholder coupons that stack with other coupons for huge savings. You'll even be able to save
35% on your first Kohl's Charge purchase
! Plus,
Kohl's Cardholders
who spend over $600 a year get placed into the "Most Valuable Customer" program and receive
at least
18 discounts throughout the year AND score free shipping! Better yet, no receipt is needed for Kohl's Charge purchases if you want to make a return. If you use any credit card to make your purchases, your shopping history will be stored in their computer for a full year!
---
7. Pay off Kohl's charge card payments at the register.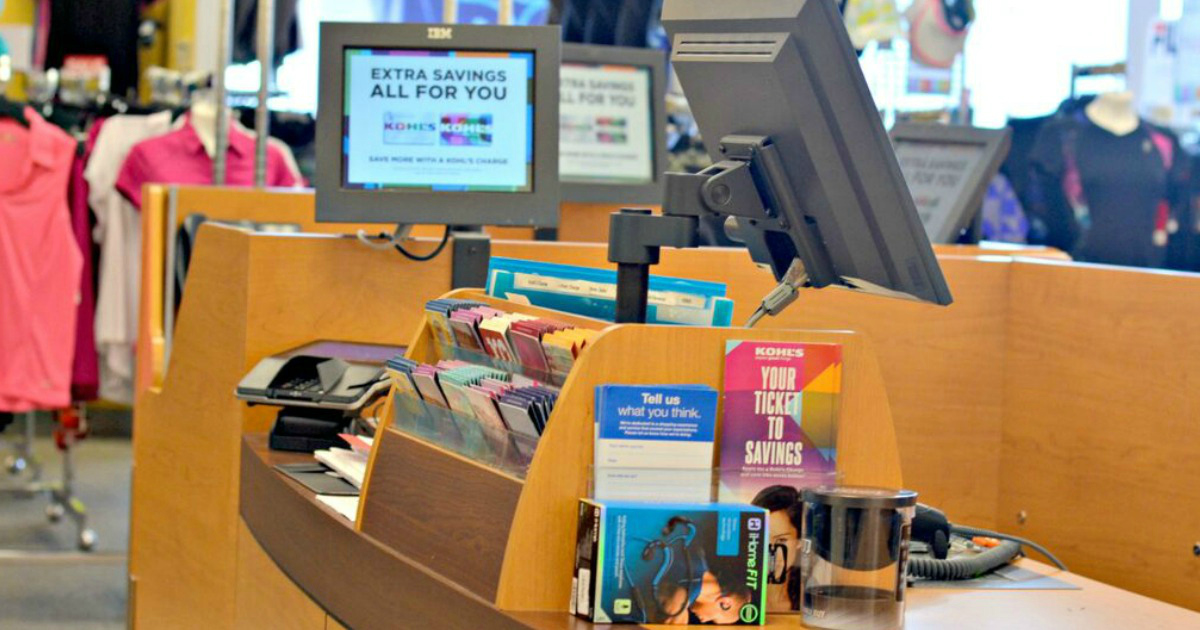 Have a Kohl's Card and are nervous about late fees? Did you know that you can immediately
make a payment on your Kohl's card
after using it in-store? Just make a payment at the register using cash, check, money order, or a Kohl's Cares card,
or
head to the kiosks located around the store. Cash or check payments will post to your account the same day if paid at a register.
---
8. Save 80% or MORE on clearance items.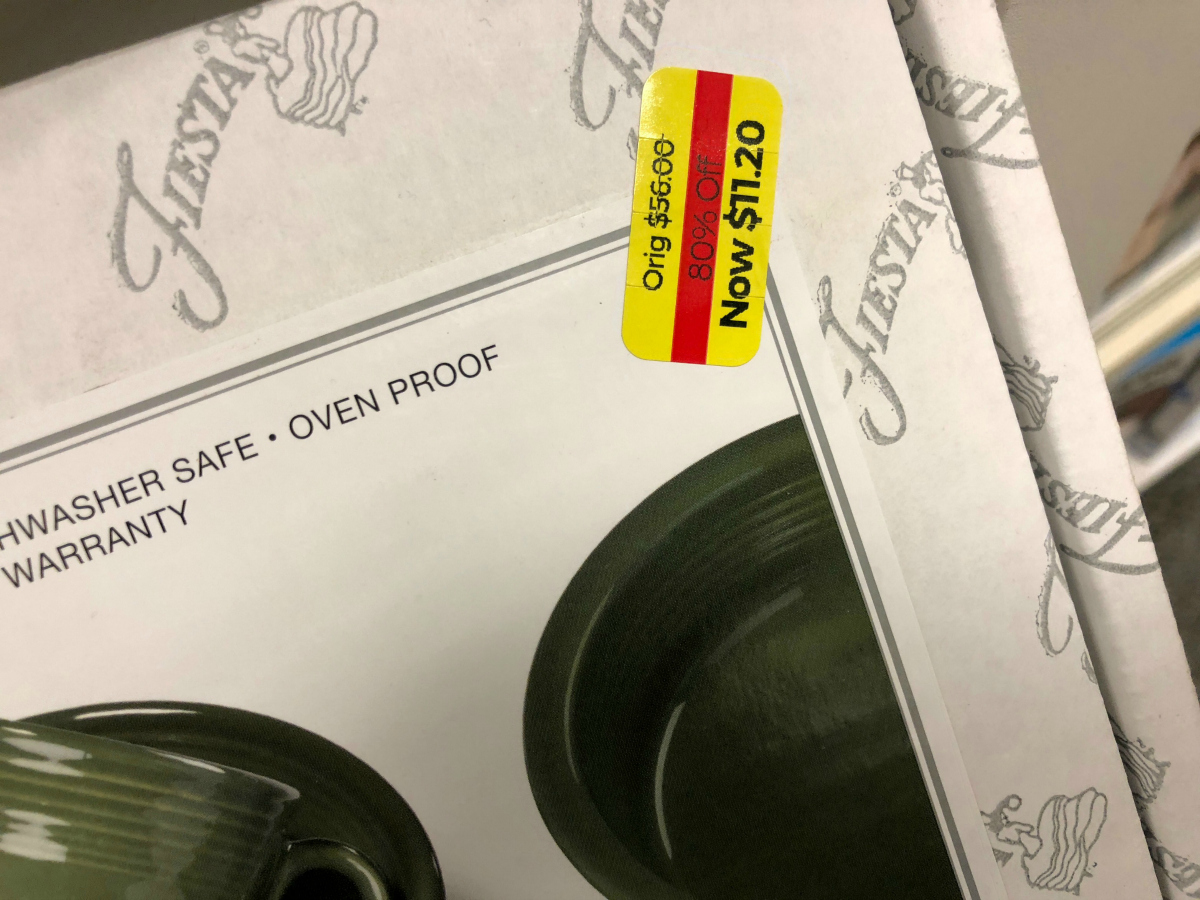 One of the best ways to save at Kohl's is by shopping the
Clearance sections
! If you're heading in-store, look for yellow clearance stickers found on the products, or keep your eyes peeled for the shelves with the Clearance Gold Star signs above each department or throughout the store.
---
After the holidays, you'll eventually find items marked up to 90% off.
AND
, you can stack store coupons,
Kohl's Cash
AND your
Kohl's Charge Card
on clearance items, making for awesome deals! Plus, you'll also earn Kohl's Cash on clearance purchases if shopping during a
Kohl's Cash period
.
---
9. Watch for items with rebates or gift card offers.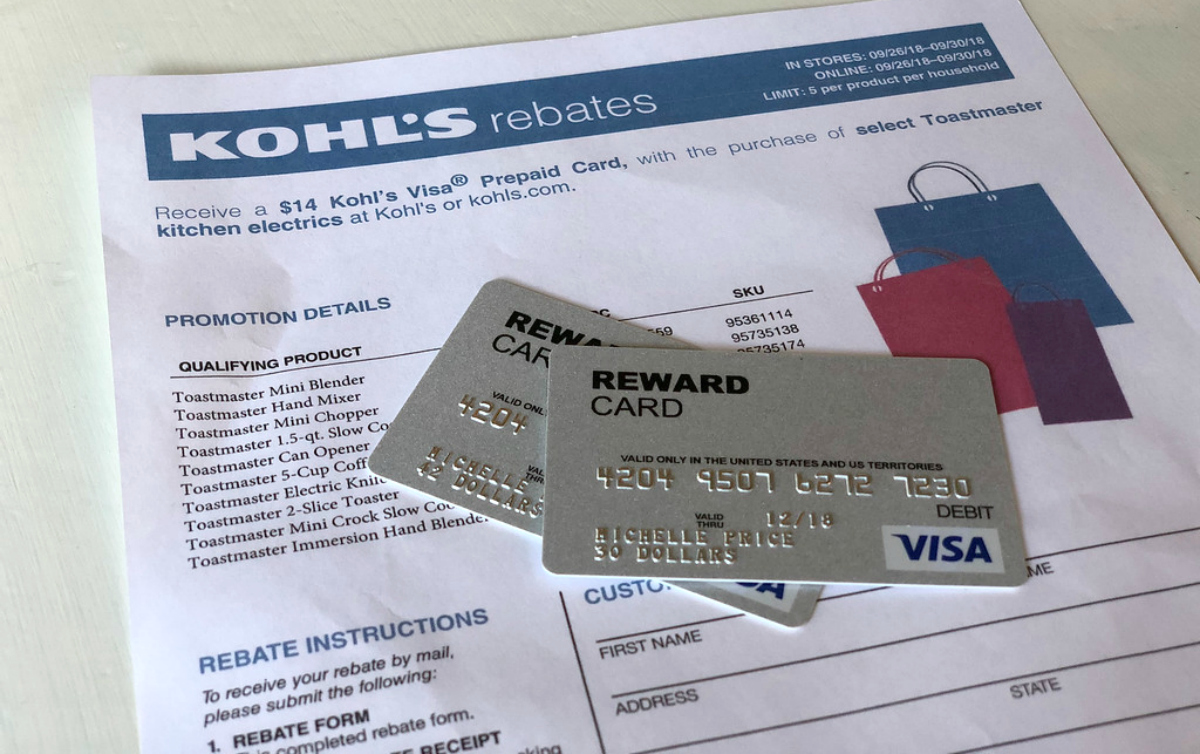 One of the best times to purchase kitchen appliances, pots and pans, luggage, and more is whenever
Kohl's is offering up a mail-in rebate or gift card
with the purchase of qualifying items. Even better, you can also apply coupons and promo codes to these rebate items to save even more!
---
10. Don't be shy to get price adjustments.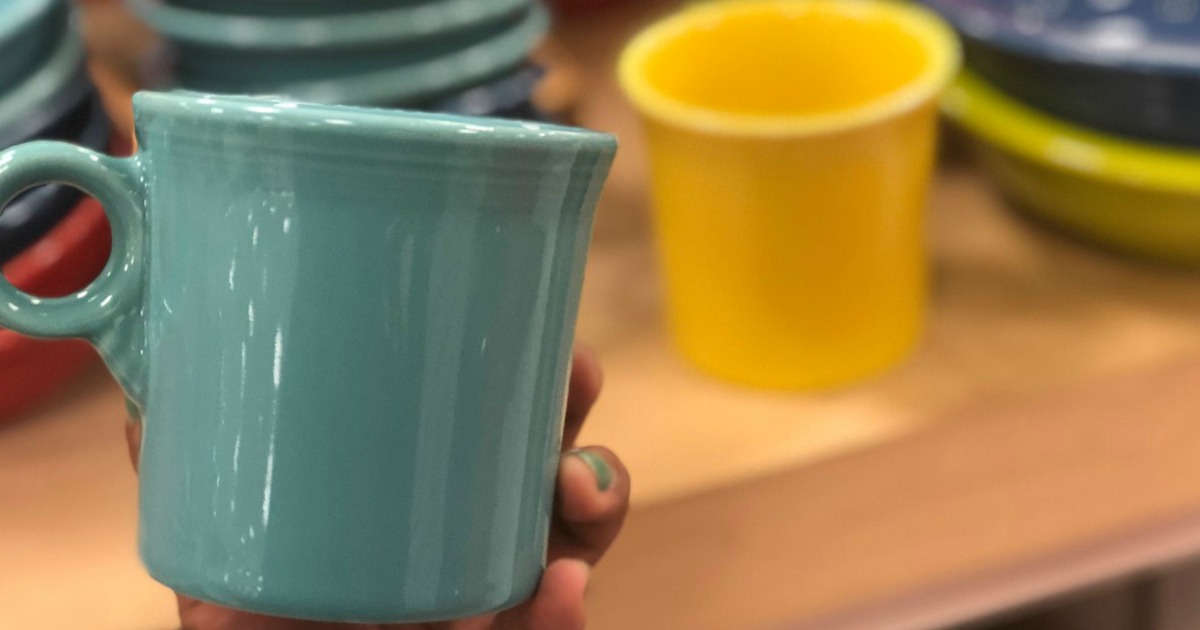 Did you buy a
non-clearance
item at Kohl's only to find out it went on sale a few days later?
Price adjustments are available for two weeks
after the purchase date if the item(s) purchased were further reduced from the original price you paid. Just be sure to hang onto your receipt and head to the customer service desk to receive the difference. The price adjustment is also available on a
Kohl's.com
purchase when you call customer service at (855) 564-5705.
---
However, if you're making a return, know that they must be made within 180 days after purchases, as mentioned in their
online policy
. Premium electronics must be returned within 30 days from the date of purchase with original packaging and a valid receipt or account look-up.
---
Hip Tip: If you're making a return and you purchased an item on sale or full price, and the store doesn't have the item you want to exchange it for, you can do an even exchange for a different item of the same regular price! That means if you paid $5 (reg. $40), you may be able to return & exchange it for a different $40 item. Note that this policy may vary by store.
---
11. Know how to decode the LCD price signs.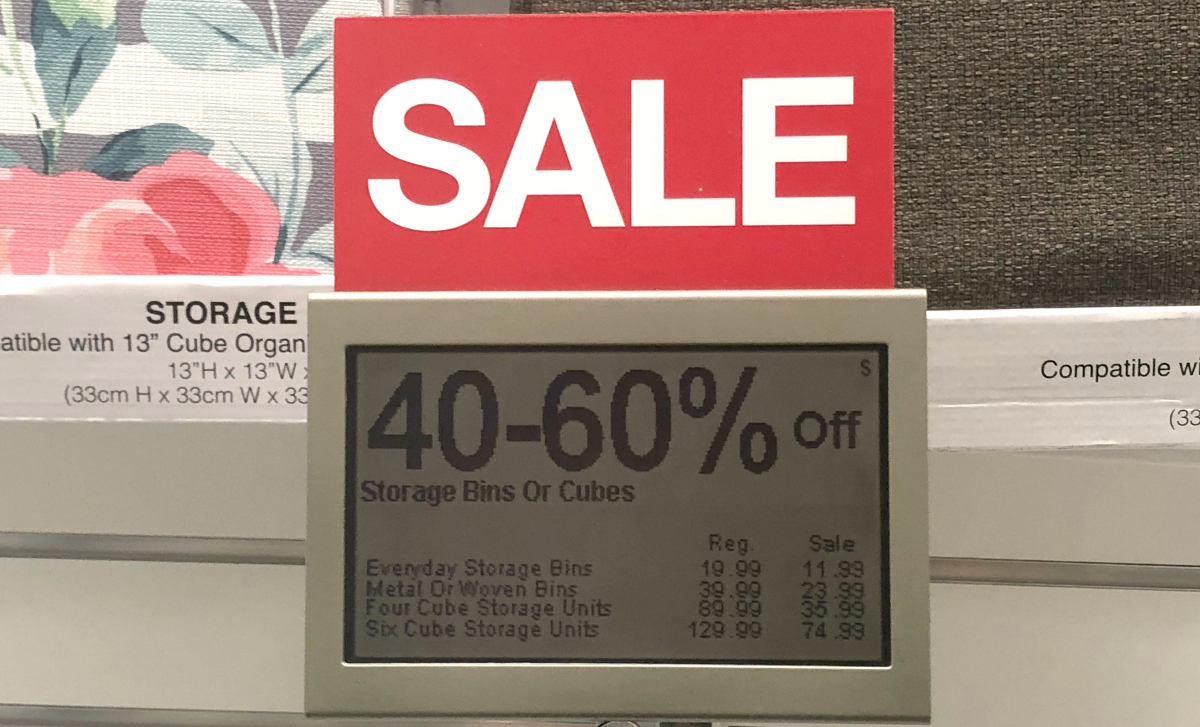 Wondering what all the letters mean on the sale signs or price tags? Rumor has it that if you see a sale item that has an LCD price tag with a small black square in the upper-right corner, it means that there is limited stock available, so be sure to grab it before it's gone!
---
Also, look for other codes which indicate when an item will be marked down. In the upper right-hand corner of the LCD display, you'll find letters such as the following:
GV - Limited-time sale or price drop
S - Sale Item (usually lasts 1-2 weeks)
NM - The item will be marked down again
BGH - Buy One Get One 1/2 Off
BB - Bonus Buy
PP - Product Placement (fixed price, not percent discount)
---
12. Kohl's honors in-store competitor prices.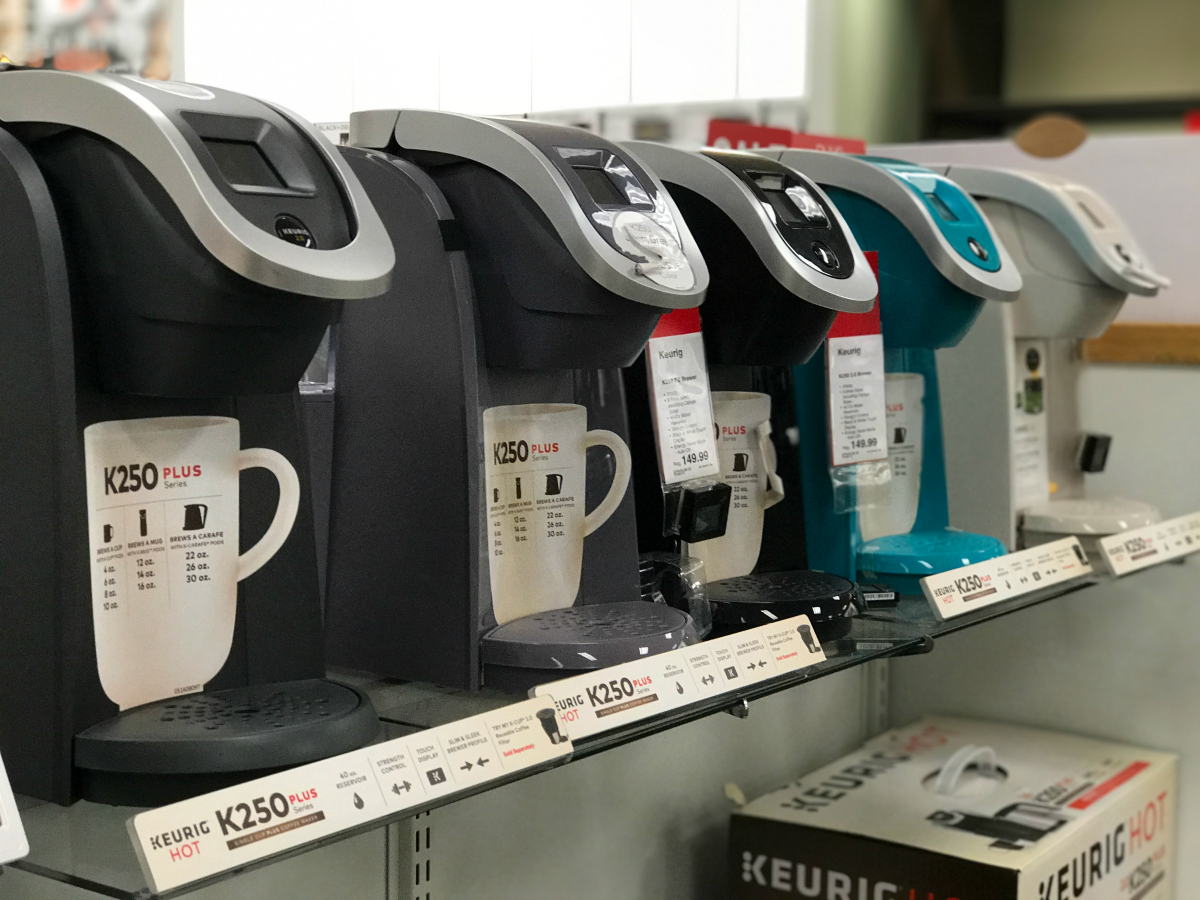 Find a lower advertised price?
Kohl's honors in-store only competitor prices
from any national retailer with a brick-and-mortar store (Target, Walmart, Best Buy, Macy's, etc.) on select brands only – just bring a current copy of the competitor's ad with you (make sure the ad includes a description of the item). Also, you'll be able to redeem Kohl's Cash when price matching.
---
13. Sign up for Kohl's sale alerts.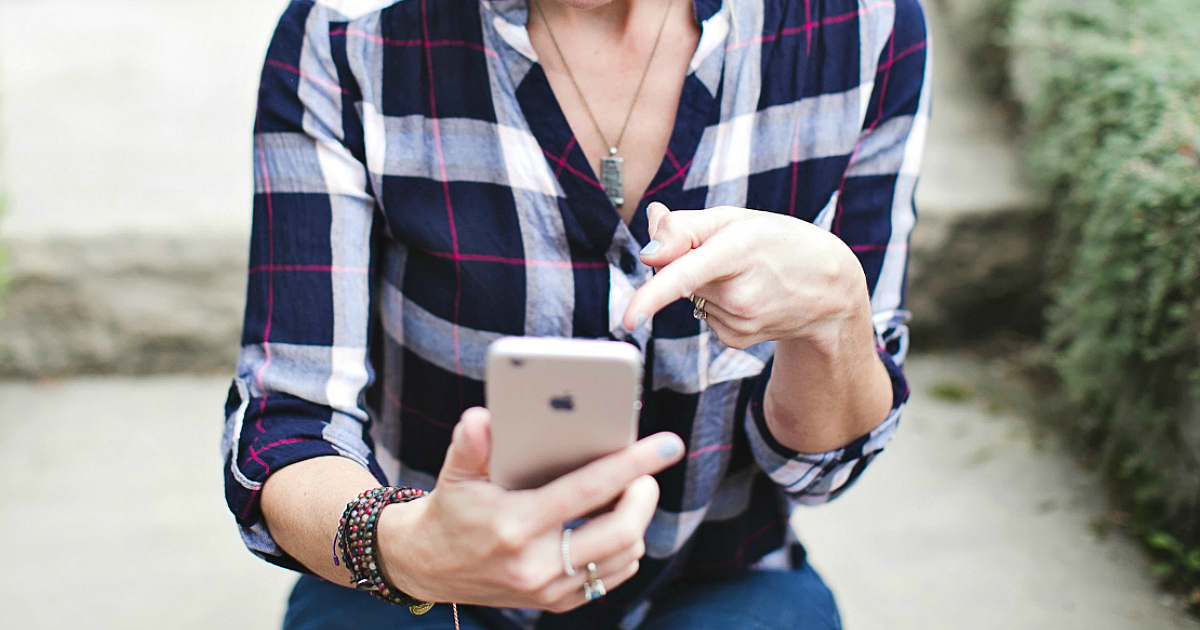 When you
sign up for Kohl's Email Sale Alerts
, you'll receive an email with a coupon for an extra 15% off your next purchase, valid in-store or
online
! You'll also receive email updates about their biggest sales & clearance events, notice of exclusive free shipping offers,
plus
more!
---
14. Use FOUR discount codes for online orders.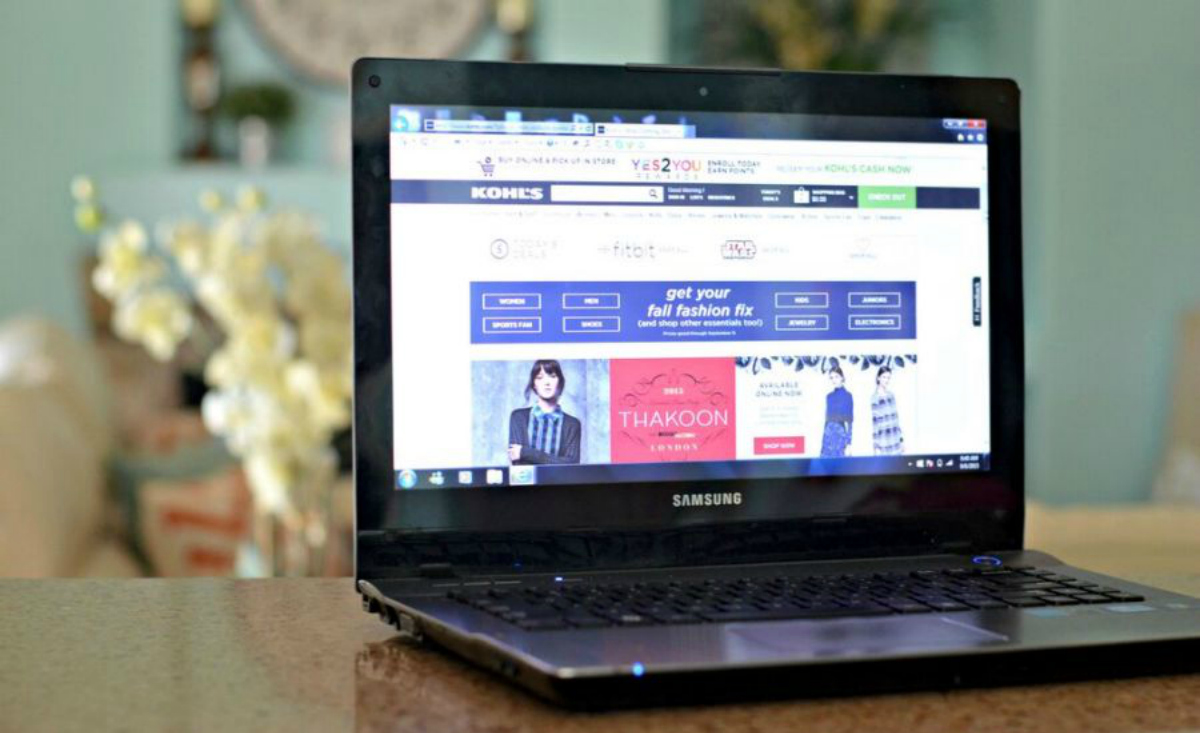 Shopping online is convenient since you can
stack up to FOUR discount codes for online orders
when purchasing from a computer. Keep in mind that you can only use ONE sitewide percent-off code (20% off entire purchase) and one free shipping code per order, but can use up to four Kohl's rewards codes (i.e. Kohl's Cash) or dollar off/percent off/department specific codes per order.
---
If placing an order from a mobile device, you'll only be able to combine two coupon codes per order.
---
Note: Dollar-off coupons may be combined and combined with one percent-off coupon as well. When using both dollar and percent-off coupons, the dollar-off coupon will be deducted first at the register.
---
15. Over 60? Shop on Wednesdays.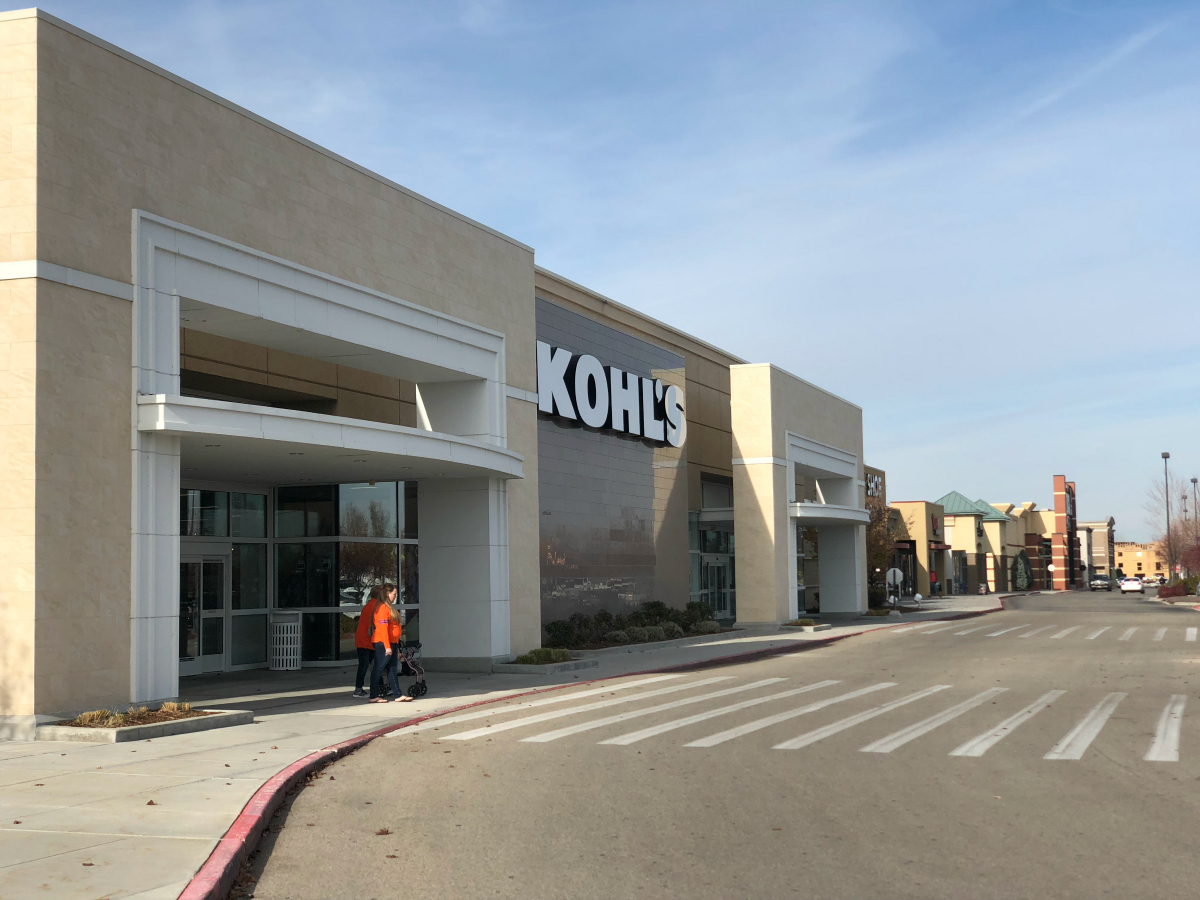 Kohl's offers a
15% discount every Wednesday in-store only
for customers aged 60 or better with proper identification. However, keep in mind that this offer cannot be applied in conjunction with any other percent-off discounts BUT will be applied to prior dollar-off discounts, including Kohl's Cash coupons, Kohl's Rewards, and Promotional Gifts (excludes select categories & brands).
---
17. Save BIG on Kohl's gift cards.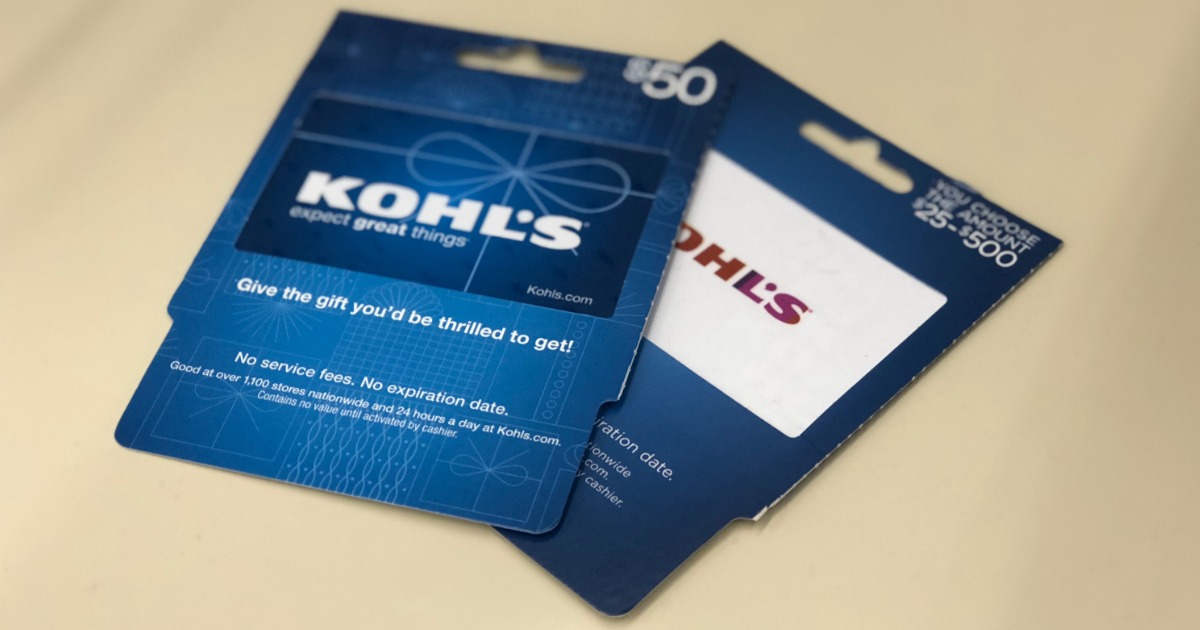 One way to save on your Kohl's purchases is to buy
discounted
Kohl's gift cards on Raise.com as you can use them in-store and online. You can also occasionally purchase discounted Kohl's retail gift cards on sites like eBay, Amazon, and the Swych App,
but
these deals often go fast!
---